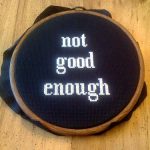 Today's guest post is from author and blogger Angela Ackerman, whose insightful wisdom can be found at The Bookshelf Muse.
I bet a few eyebrows jumped up at reading the title of this post. In fact, right now people are crossing their arms and expelling a bitter laugh or two as they recall the soul-eating, BP-oil-spill darkness that accompanied their last rejection. Something positive? What, it came in an email so no trees had to die to deliver it? Come on, Angela, get real.
Okay, first of all, saving trees is a good thing.
But that's not what I mean. All rejections, paper or otherwise, have a positive side. Continue Reading…