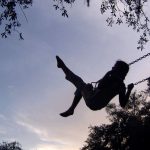 I've been featuring guest bloggers who've had some success with self-publishing, in print and with ebooks. Some have been traditionally published and others have ventured out as indie authors. By having many authors writing in various genres around the world speak about the publishing experience and sharing helpful tips, hopefully their insights and suggestions will smooth out your road to success.
Today's guest post is by author Joyce Lavene from North Carolina:
My first book contracted was a Silhouette Romance. You can imagine the excitement of getting that call. Out of the thousands of manuscripts Silhouette receives every year over the transom, they chose mine. I have no idea why that happened, but I'm glad it did.
What I didn't know then was that it's not as simple as it sounds. You get a book published with a publisher like that and you think, "This is it! I'm going to be the next NYT best seller!" You do everything they tell you–which in my case was to add in a dead fiancé for one of my characters–about 10,000 words to take out and put back in. You edit and learn and feel certain they will buy your next book.
My First Big Disappointment
It doesn't always work that way. The editors that bought my book were only there for a short time after they bought it. The editor who came in after them couldn't figure out why they'd wanted my book. She didn't like my writing, and nothing I wrote was accepted by her. She made certain my book wasn't in print until it had to be–three years after it had been accepted for publication.
I can honestly say I learned from this heartbreak and disappointment. The number one lesson for me? Don't put all your eggs in the same publishing basket! Don't think one publisher is going to make your career as a writer. Expand your horizons and don't be afraid to take chances.
Roll with the Punches
Okay, I thought at that time, "Silhouette isn't interested in me. I can either keep hitting my head against the wall with this or I can find someone who likes what I do." I had about five romance manuscripts that had been rejected by Silhouette. I started looking around for places to sell them. One of the books was picked up by a small publishing house: Avalon Books. Then I sold the next three to them too. I was on a roll.
About that time, ebooks were just getting started. Most people had no idea what they were. Publishers and big-name writers were afraid of them. No one liked the idea at all and never thought they would make any money. I thought it was kind of cool! The books could go places print books could never go, and you could write in fields you couldn't get into in print, like science fiction and fantasy.
My Next Venture
I sent my first book to Awe-Struck Ebooks around May of 1999. It was called Flowers in the Night, about a young woman who was crippled from polio as a child. It was a romance, but at that time, there were no imperfect heroines allowed, so no one would look at it. I got an e-mail back a few days later saying that Awe-Struck loved the book. They published it that fall and it was nominated for a Franklin Book Award.
At the same time, my editor at Avalon asked me if I'd be interested in writing a mystery novel. I took her up on it. I had never written a mystery. What did I have to lose? My first mystery novel about a small-town sheriff was nominated for the Master's Choice Award for best first mystery in 1999.
Pushing into New Territories
I wrote more romance after that and dabbled in some science fiction and fantasy, always believing that I didn't care what I got to write as long as I got to write and it was published. I believed that the right path for me would become clear. I sent out manuscripts to any agent or editor who seemed interested. I never let something come back to me without sending it back out to someone else by the next day. I kept myself busy writing new things so I wouldn't get too depressed when I was rejected.
The following year, I found an agent who put me in contact with Berkley Prime Crime. I sold my first series to them and am now writing four series for them. I am a full-time writer with a nice office in my home. It's taken me twelve years to get here, but I have enjoyed the journey. However, I am also writing a new series for Simon and Schuster. I never forgot my first lesson learned and try to keep my work out with more than one publisher. I am also working on more eBooks, since we all know what they are now.
What I've Learned
Keep an open mind. If it's right, it will come to you. A good friend of mine, who was also a writer, told me that you have to be open to different ideas and possibilities. We don't always end up with what we start out doing. She was right. And agents and editors who don't like your work? For every one of them, there is another who will LOVE what you write.
Be patient. Be persistent. Be willing to make mistakes, because that's the only way you can learn. When obstacles block the path you see yourself traveling, go around or over them. The right place is there for you. All you have to do is find it.
Keep working. Keep sending out. Write what you want to write, not necessarily what you know. Experiment! Keep pushing forward. That's the road to success and happiness in writing.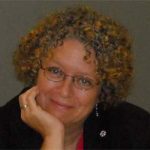 Joyce Lavene writes bestselling mystery with her husband/partner Jim. They have written and published more than sixty novels for Harlequin, Berkley, and Charter Books along with hundreds of nonfiction articles for national and regional publications.
She lives in rural North Carolina with her family, her cat Quincy, and her rescue dog Rudi. She enjoys photography, watercolor, gardening, and long rides in her car.
Visit her website and connect with her on Facebook and Twitter. Her blogs are Romance of Mystery, Fatal Foodies, and Killer Characters.