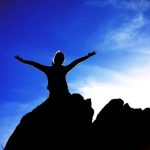 I've been featuring guest bloggers who've had some success with self-publishing, in print and with ebooks. Some have been traditionally published and others have ventured out as indie authors. By having many authors writing in various genres around the world speak about the publishing experience and sharing helpful tips, hopefully their insights and suggestions will smooth out your road to success.
Today's guest post is by author Carol Bodensteiner from Iowa:
Before I stepped onto the indie publishing path, I asked a friend who'd published a number of books both traditionally and independently if she thought I could go from manuscript to books in my garage in seven months. Her comment: It's not a mountain, but it's not a molehill either. She was right.
Quality Is Everything
I jumped in, relying on a thirty-year career in public relations to figure it out. As I write this, I'm struck again by how much has changed since 2008 when I published my memoir. The resources available to indie authors these days are huge compared to just five years ago. Also, there are differences between the print and ebook worlds, but some things are consistent.
Quality matters. Quality writing. Quality formatting. Quality cover. My friend held my hand through learning InDesign and I formatted my own book, but I drew the line at creating my own cover. Wise decision. When I walked my book into bookstores, the owners didn't know unless I told them that it was indie published. I've learned since that I can get a quality cover for far less than I paid, but the initial investment returned many times over.
You gotta have friends. I suppose you could do it alone, but why? In addition to my local friend who answered every single panicky phone call I made to her, I counted on www.selfpublishing.com to walk me step by step through the world of ISBNs, ICCNs, and true self-publishing. While selfpublishing.com provides all the services to publish—editing, formatting, printing, distributing, etc.—on an a la carte basis, they tell you what to do at no cost. I love those guys and went back to them for my ebook conversion.
You need good distribution. One major benefit of a traditional publisher is widespread distribution. We indie publishers have to piece it together. When I launched, I sold books off my website and through the very receptive indie bookstores.That was lucrative, but heavy on my time and limited in geographic reach. I learned quickly that for the vast majority of people, if you're not on Amazon or in Barnes & Noble stores, you don't exist.
Marketing is critical—You can have the best book in the world, but if no one knows about it, you won't sell any. True for print books; true for ebooks. But the marketing is different for these formats. Before I took my first shipment of books, I set a goal of coming up with one new way to market my book every day. I kept that up for months—even before social media made it possible for me to discover several new marketing ideas each day. I had success taking a local approach to marketing the print version of my book. Though I have made periodic efforts to get media coverage outside Iowa, I never succeeded. In spite of the rise of indie publishing, many traditional media remain skeptical of reviewing indie books. The pipeline to the world for my print book was Amazon and then B&N when the stores could order from their distributor.
Finding Great Resources
Because my book was about life in the Midwest, it struck me as right to have the book printed in the US. Choosing a printer was a scary proposition, but I learned the world of printers is available in seconds through www.printindustry.com I found United Graphics, a fine printer in Illinois. I've been with them through four printings.
It's easy enough to get on Amazon, but I'd elected not to at first because the economics of my first printing (1,000 copies) didn't make it feasible. With my second printing (2,000 copies) the economics were favorable, and I was on Amazon in a heartbeat. Barnes & Noble is tougher. I walked my book into B&N stores again and again, but unless you're in their system, no go. Fortunately, enough people asked for my book that B&N contacted me to sign with one of their distributors. Score one for an indie author!
Social media and converting to an ebook changed the game. When I published Growing Up Country in late 2007, e-readers were not much more than a gleam in Amazon's eye. I'm not an early adopter, and I didn't jump on the ebook bandwagon right away. I'm "all in" now, catching up with free-day promotions, blog tours, Goodreads, Facebook, LinkedIn, and Twitter. Having found my way to those platforms, I've found that the circle of friends and well of learning to draw from is wider and deeper. A couple of key resources that I recommend:
World Literary Cafe: Founder Melissa Foster made my first days on Twitter less crazy making, helping me maximize my first Amazon KDP Select free days. I still find KDP Select valuable because of the free days and Prime loan program.
Goodreads: This site has been great for connecting with readers and holding book giveaways to raise awareness.
Facebook and LinkedIn have connected me with a supportive host of individuals who not only provide platforms like Live, Write, Thrive for sharing what we've learned but have also become friends. I give a special shout out to Rachelle Ayala, whose blog post on free-day promos  is more than worth a bookmark.
My goal was to produce a book that I would be proud of, a book that would compare well to books produced by traditional publishers. Having done it, I'd say independent publishing isn't a molehill, but cresting the mountain isn't rocket science or brain surgery either.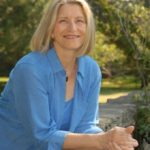 Carol Bodensteiner is a writer who finds inspiration in the places, people, culture and history of the Midwest. After a successful career in public relations consulting, she turned to creative writing. She writes regularly for The Iowan Magazine, blogs about writing, her prairie, gardening, and whatever in life interests her at the moment at www.carolbodensteiner.com She published her memoir Growing Up Country in 2008 as a paperback and as an ebook in 2011. You can follow Carol on Twitter here and check out her Facebook Author Page.