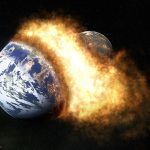 Have you ever read a great book that carries you all the way to the end, and then the ending is so disappointing you feel cheated? I've felt that way many times, and usually it's because the ending doesn't fit the theme and story, or the characters behave so contrary to the way they've been portrayed that I just don't believe it. On some occasions the author has been promising certain things, building up my anticipation, but when the moment comes, she breaks her promise and the ending falls flat.
I wonder if authors sometimes write these kinds of endings because they think they will sell more books or add more drama. One book that comes to mind (sorry if this offends anyone) is The Horse Whisperer, which I really did enjoy a lot. The premise and story line were great, the conflict throughout was believable, and the characters were engaging and full-dimensional. That is, until the ending. I suppose Robert Redford (who optioned, starred in, and directed the movie, from what I understand) disliked the ending too, for in the movie he came up with a new ending that really did work and was believable. I'm glad he did. I had one of those moments where I wanted to throw the book across the room while screaming, "Oh come on! You've got to be kidding."
Keep Your Characters in Character
If you haven't read the book, what develops as the main thread of the story is a basic plot type. You have a woman (Annie) torn deciding between two men. She can either stick with her husband (Robert), whom she doesn't feel that close to anymore, or go after the cowboy hunk (Tom), whom she's been spending a little too much time with. Nicolas Evans, the author, makes Tom an intriguing character. Without going into great detail about the plot, Tom is a man secure in himself, kind, principled, but very level-headed. He is not brash, emotional, or given to delusions of grandeur or lunacy. So when the time comes for Annie to choose between the two men, instead of letting her make that choice herself, he forces her hand in a ridiculous act of self-sacrifice–letting a wild mustang kill him (yes, kill him!) in order to take the pressure off poor Annie. Okay, how many sane and respectable people do you know would step out in front of a car to die in order to help someone make a decision about their love life? Sorry, it's just not believable.
Explosions Just Might Blow Up Your Book
Which brings me to the point. Don't come up with some explosive, fabulous, shocking ending to your book that is not in total harmony with your story. You make your ending dramatic by giving it impactful meaning for your protagonist. Do you get that? It doesn't have to be a big moment at all. In fact, some of the best novels end with a powerful, poignant, subtle moment that is quiet and understated. And yet because of the impact on the protagonist, it is huge.
I love the Thirteenth Tale by Diane Setterfield. Setterfield in this debut novel gives us a strong and terrific ending, but not much at all "happens." The protagonist has fallen asleep in a chair while watching over the famous author she'd been interviewing over a period of months and wakes to find she's died. That's not quite the last scene, but the book ends with a whisper not a bang. Why is it so amazing? All the themes, secrets, clues, and motifs that Setterfield wove throughout the book come together at the end, as any good mystery should. Her themes are death, loss, identity, twins, reconciliation, truth, to name some. Any surprise it hit the NY Times best seller list as #1 only a week after its release? (And surely the beautiful writing and gripping plot had a lot to do with that.)
As a huge fan of motifs, I was so drawn to her early setting up of the twin theme, as the reader learns right at the beginning that the protagonist, Margaret, accidentally discovered she'd had a twin sister at birth she never knew about and who had died. There are lots of plot elements having to do with twins throughout (a big part of the story), but this little fact becomes a motif that pops up here and there, and then comes fully formed at the end in a poignant manner. If you haven't read this book, I highly encourage you to do so. This is a great example of a novel that shines from page one to the end.
The Ending Serves the Plot
All this is to say, you need to have the ending of your novel serve your plot. It's where you bring to the spotlight all the reasons you wrote the story and all the passionate things you feel, which you infused along the way. Don't get gimmicky at the last minute–get authentic. Speak from the heart and let that be what drives the writing of your ending. Let the reader see (show it, don't tell it) how your protagonist has changed and what she's learned.
This week, if you're planning out an ending to your book, or feel maybe the one you have might not be quite right, think about your themes, motifs, and the heart of the story. Write a list of five possible scenarios for your ending that puts your character in a place and state of mind to be able to process what she's learned. Show how she now looks at the world, herself, her family, her life. What has become important to her now, at this moment, that wasn't before? What does she see as a powerful truth that she never saw before? Now that she's arrived at her visible goal, she's learned something significant, and if you can get that visually across, you're likely to have a powerful (but not necessarily explosive) ending to your book that will stick with your readers for a very long time.