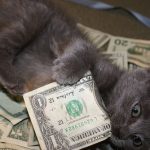 Today's guest post is by blogger/author Dana Sitar, giving indie authors some tips on how to fund and find support for the publishing of their books.
You want to self-publish, but the numbers you're hearing from experts are a little intimidating. Can you afford to produce a quality book without the backing of a publisher or thousands of fans?
Kickstarting your indie project is all the rage these days, and with good reason; allowing fans and readers to elect your next projects by funding them is a perfect way to ensure you're creating exactly what they want next. But don't get swept away by this trend—crowdfunding (asking for money) isn't the only way to tap into your audience for support.
Just What Is Crowdsourcing?
Crowdsourcing (hiring or sourcing services from your audience) is all about getting your readers involved in the process—without asking for money. If you have a modest-sized audience, asking them for money may not be the most effective use of your time with them. You won't raise enough funds, and you'll waste valuable community-building effort on raising money. Engaging your loyal followers through crowdsourcing will be far more valuable to your self-published project than the bit of money you might squeeze out of them.
Rather than asking your supporters for money to fund the services you need to publish a book, why not ask them to provide the services? Tap into your audience to find the publishing and marketing skills you don't possess: book cover design, producing a book trailer video, flyer or poster design, social media marketing, website design, etc.
Here's What I Did
To publish my last book, A Writer's Bucket List, I DIY'd a lot of tasks. As a publisher/authorpreneur, I've had to acquire skills like web design, HTML and CSS editing, Photoshop, social media marketing, copywriting, video editing, and more. But I knew I needed a second (or more) set of eyes for editing and proofreading the book—you simply can't DIY an objective look at your manuscript!
I had to stay thrifty, but I know that editing is the number-one service you shouldn't skimp on. I decided to source editing I could afford from my audience—I put out the call to my email list and hired three great editors who were willing to do the work for a small fee and the credit and experience, plus had a couple of writer friends insist they could look over the manuscript for free.
Before you scoff at this, remember: There was a time when I worked for free, and you probably have too. I trusted my skills at the time, but knew I needed some experience before I could get better paid work. I put that same faith into the DIY Writers who helped with Bucket List, and I received invaluable feedback that helped the manuscript shine.
Involving my audience in the production and promotion of my book wasn't about getting services for free; it was about the incredible engagement that happens because readers are so excited about and invested in the book. Connecting with readers this way has proven to be one of my most effective tools for author platform building.
Where Can You Use Your Audience's Skills?
Your approach will vary depending on your audience and industry. I write guides for writers, so my audience is a great place to mine proofreaders and editors. If you write fiction, you could turn to readers for input on the story, since they are the ones you're writing it for.
Throughout the process of writing and publishing your book, you'll want a little help or a second opinion—copyediting, proofreading, cover design, marketing materials, etc. Before you turn to strangers at 99designs or Craigslist for affordable services, consider your own audience, and reap double the benefits: Find quality services for your book, and engage your audience in a personal, unique way!
Consider reaching out to your blog readers, newsletter subscribers, Twitter followers, and Facebook friends on your next self-published book to:
source affordable copyediting and proofreading from skilled but new editors.
source a cover designer, or receive input on your DIY cover design.
offer a free copy of your book to beta readers for feedback.
source affordable marketing help, like producing a book trailer or designing and distributing posters and fliers.
pull together a launch team to help you promote your book during the first week or two.
When you have an engaged audience, even if it's small, you can also have fun with social marketing to stay connected and spread the word. Host a blog hop or Twitter chat, share tweetables, or launch a Facebook group to gain exposure for your book, plus start a conversation with readers who love your work.
When you're ready to take the next step, by all means, up your budget and spring for professional services! But for an early self-published book, your audience is an invaluable tool. Crowdsourcing services from them will not only make self-publishing affordable; it will also allow you to forge a deeper connection and draw them into your project like nothing else can.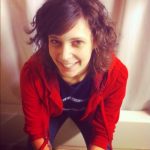 Dana Sitar is a freelance blogger, author, and entrepreneur with a mission to guide you in the pursuit of happiness through writing. She shares resources, tips, and tools for writers in search of a path through DIY Writing at her website.
Photo Credit for featured image (top): marissa cap via Compfight cc