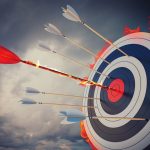 Face it: with more than 4,000 new ebooks published daily, the chance that your novel will sell big is slim.
99% of self-published novels never sell more than a handful of copies.
Despite extensive marketing and promotion efforts, most authors still fail to get discovered, resulting in frustration and heartache. There is nothing more disappointing for an author than to write a terrific novel and watch it flop.
Few sales. Few reviews. A handful of new fans. All those months of hard work writing a stellar novel . . . and zilch returns.
Why is it that some authors' books skyrocket up the best-seller lists, when their books are comparable to yours—often even worse?
Why should their not-so-great books get awards, attention, and tons of sales, while yours is completely ignored? You've slaved for months—probably years—carefully crafting your novel. And it's time your book got the attention it deserves.
What Some of These Best-Selling Authors Know That You Don't
Yes, some writers get lucky breaks. Others have clout or connections. Great marketing and targeted promotion can help only to some extent.
But what most undiscovered writers don't understand is how to take advantage of genre.
Genre plays a huge part in sales. And learning to target the right genre can mean the difference between a novel no one's heard of and one that sells hundreds or even thousands of copies a month.
Yet, there is hardly anything online or in books that teach you how to write books to a moneymaking genre—one with the potential to get you consistent monthly sales.
What I Learned from My Experiment
I spent more than two decades trying to sell my novels, and although they garnered high praise, they didn't neatly fit into a niche genre slot. Fed up and needing to justify spending years of my life writing books that didn't pay the bills, I decided to do an experiment.
In 2013, I set out writing a novel in a genre that she learned "sold itself." Meaning, it was a niche genre that had high demand but little competition. The results?
Using a pen name and with a minimum of promotion, my book jumped to the tops of the genre lists in a matter of weeks, selling thousands of copies per month.
This led me to these conclusions:
Genre plays a huge part in big sales, and supply and demand are important to consider
You need to learn how to identify these niche genres that sell well but don't have tough competition
Writers need to narrow their focus to target a specific audience rather than cast a wide net
Writers need to understand how to deconstruct books in their niche genre and tailor their cover design, keywords, and description copy to position their book alongside best sellers in their targeted genre
This Applies to Nonfiction as well as Fiction
I went on to write additional books in my niche genre that sold tens of thousands of copies. Using these same strategies and methods, my nonfiction writing craft books also saw this kind of success:
My books hit the top of the category lists (top ten) within 24 hours of putting them up for sale on Amazon before I sold even one copy.
My books populated in the "hot new releases" feature at the top of the search pages for categories before I sold even one copy.
My books continue to populate in the top-ten search results indefinitely when the main keywords are entered into the search bar in the Kindle or Book store.
As a result of my research and experimentation, I put together a step-by-step easy method for you to write to a genre that will give you the best strategy for high, consistent book sales. While these steps apply to nonfiction as well, this unique course is specifically for self-publishing fiction writers to learn how to target genre successfully.
To target genre, this may mean you have to consider writing a novel in a whole new genre. If you already write in a genre that sells well, you'll learn how to drill down to a more specific niche slot and tailor your story, plot, and keywords to fit in that niche.
You Have to Have a Two-Target Approach
To see success with your books, you need a twofold strategy—targeting genre, and targeting Amazon. Amazon is the #1 marketplace for books sales, and it has its own unique way of categorizing books and pulling them up in search results.
It's important to learn not only how to choose a great niche genre and write the perfect book that will fit that genre—you'll also need to learn the secrets to optimizing your Amazon product page so your books will come up at the top of the search results when potential buyers search for a book like yours.
While there's no guarantee that following these methods will launch you into bestsellerdom, applying these strategies will skyrocket your chance at success.
My online course on targeting genre is now live! Don't wait any longer to see big sales with your novels on Amazon. Make this the year you hit the top of the best-seller lists!
Next week I'll share more about why writing to genre is so important. What are your thoughts on writing to fit a genre that sells?
---
Sign up here to HERE to take this course! If you enroll before March 31, you will get $100 off by using coupon code LIVEWRITETHRIVE. So what are you waiting for?
This instruction has been a game changer for me personally. I went from selling practically nothing to a couple of thousands books per month just from following the steps you laid out!

—S. D.

My book went right to the #1 bestseller lists. There is absolutely no doubt whatsoever that this immediate success is due to your guidance on carefully selecting key phrases and writing them into the product description, then selecting the less competitive categories. There is no way I would have had this success without optimizing the Amazon search engine according to the information and directions set out in your course material. I'm forever grateful for this, Susanne. 

—Garry Rodgers

Lakin's class 'Targeting Genre for Big Sales' overflows with step-by-step principles essential for all career-minded authors. Regardless of traditional, indie, or hybrid publishing aspirations, this course will show you how to increase discoverability and sales. I've recommended it to all my writer friends. Get it now. It's worth every penny!

—Rachelle Denecochea

Following C. S. Lakin's directions, I was able to change the keywords for my book so that every one of them brought it to the first page of results. I expect this to have amazing results when it comes to future sales. I've never received such valuable information. Thank you!

—Karen Saari