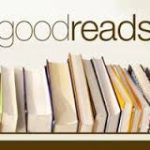 Today's post is by social media expert Frances Caballo:
Goodreads has become the most important networking site on the Internet.
—Forbes
Goodreads has a storied beginning. This is how founder and CEO Otis Chandler describes his epiphany to start what has become a powerful online reader resource and social media network:
One afternoon while I was scanning a friend's bookshelf for ideas, it struck me: when I want to know what books to read, I'd rather turn to a friend than any random person or bestseller list.
So I decided to build a website—a place where I could see my friends' bookshelves and learn about what they thought of all their books.
And thus in January of 2007, Goodreads began.
The Goodreads of Today
As of January 2016, Goodreads had 40 million members and featured 1.3 billion books and 47 million reviews.
What I find interesting is that many Goodreads users attended college, and even more of them attended graduate school. Goodreads members are educated, love to read, and love to talk about books. Women read more and review more books than men and dominate this online venue. While men aren't as active on this site as women, they still participate and are a growing force here.
Authors and Goodreads
Many authors join Goodreads and quickly set up their author dashboards. Then perhaps they want to set up a giveaway. What do they do next? Well, a lot of authors I know then start to neglect Goodreads when the giveaway ends.
Too many writers don't understand the benefits of maintaining a presence, reviewing books, adding favorite quotes, or joining groups.
Some writers neglect Goodreads to their detriment.
Then there are those authors who join this social media network and begin to market their books in the worst way possible. They send out hundreds of friend requests and start promoting their books by blogging about them. Or they send marketing emails to their new "friends."
I once received a private message on Facebook from an author who was promoting her book on Goodreads. She messaged me about her book, gave me a link to her Goodreads account, and encouraged me to read her book. I unfriended her.
Does that sound harsh? I reserve Facebook private messaging for my closest friends. If she had wanted to promote her book on Facebook, she could have done that with a status update or with sponsored Facebook ad.
I've also received these types of messages in my Goodreads inbox. Doing this will anger readers on this network.
The Power of Goodreads
If you don't have a Goodreads account yet, what you need to know is that Goodreads is a network of serious readers. Some were literature majors, and the majority of them have advanced educations.
They're smart, and they love to read. So if you learn only one thing by reading this post, understand that to succeed as an author on Goodreads, you have to demonstrate your passion for reading. Join book groups, build your bookshelves and provide honest and thoughtful reviews of the books you read.
Here are two examples of an author and a publisher who used Goodreads to create a best-selling book.
Charles Duhigg self-published The Power of Habit. He formed a group and became so popular that he found a publisher and The New York Times featured his book. As of January 2016, he had 106,208 ratings and 6,505 reviews. And he has two New York Times bestselling books to his credit.
The Girl on the Train by Paula Hawkins provides another great example. Hawkins' publisher used Goodreads to give away 4,000 books. The book became so popular on Goodreads, and so many Goodreads users were reading and talking about it, that the novel became a New York Times bestseller.
The Hawkins's giveaway of 4,000 books is a great story, but it's not practical for the average indie author. Self-published writers just aren't in a position to give away 4,000 print books. But you can give away 20, which is the minimum number of books you'll want to provide for free.
The more books you give away, the more readers you'll have, and the more reviews you'll see published on Goodreads. If you wrote an awesome book, those reviews would help to market your book. I know that my Amazon sales rise every time I run a giveaway.
Goodreads Giveaways
Perhaps the most used feature of Goodreads by authors is its giveaway program. Until recently, the giveaway program was restricted to hard copies. But there is exciting news about book giveaways.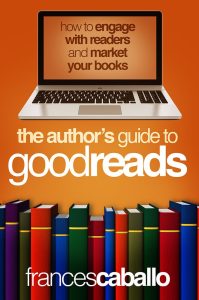 Goodreads has always required authors to give away print books. But in May of this year, Goodreads announced that ebooks would also be eligible. There's another change at Goodreads as well.
New Program: Goodreads Deals
The website has also introduced Goodreads Deals program. According to Goodreads, "The Goodreads Deals program comes with built-in personalization options based on members' Want to Read shelves, the authors they follow, and the genres they prefer—all designed to help your deals reach the readers with the highest interest in buying your books."
So far this program is in beta form. Also, it's restricted to these types of books and genres: bestsellers, romance novels, mysteries and thrillers, fantasy and science fiction books.
Goodreads plans to include the Kindle Store, Apple iBooks, Barnes & Noble Nook, Google Play, and Kobo. The program will launch in the U.S. and then spread to other areas of the globe.
To learn more about Goodreads Deals and signup, use this link: https://www.goodreads.com/deals/about
Once you sign up, you'll be taken to a landing page where you can select your favorite genres.
There are a lot of reasons to like Goodreads, and if you're an author interested in expanding your platform, use Goodreads.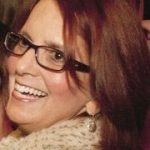 Frances Caballo is an author and social-media strategist and manager for writers. She's written several books, including The Author's Guide to Goodreads. To learn more about Twitter, download her free 52-page ebook Twitter Just for Writers from her website. Her focus is on helping authors surmount the barriers that keep them from flourishing online.