There is so much to know about crafting a solid plot.
If you've been following my blog awhile and studying The Writer's Toolbox books on novel craft, you know this to be true.
Whether you're trying to write your first novel or you've written a dozen, plotting is always challenging.
But that doesn't mean it gets easier.
If you keep trying to dig holes with a teaspoon in hard-packed ground, it doesn't matter how many years you've been at it. It isn't going to get easier unless you dig smarter.
Some of us don't want to give up the spoon for the backhoe. We'd rather plod along, tired and sweaty, getting nowhere fast because, well, we think it's too hard to stop and learn how to operate the backhoe.
Seriously, that's how some approach learning plot structure.
Do you want to quit wasting time and master plotting? How would you like to sit down at your desk with a germ of a cool idea for a story and in three days have a complete novel plotted out? A terrific one that holds together beautifully?
Yes, it's doable.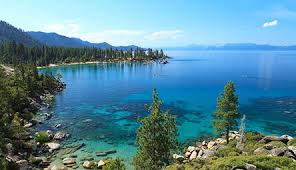 At my last Plotting Madness boot camp, my client/friend/coauthor (of The Menopause Murders) sat down with me during one afternoon breakout session and, in a half an hour, we had plotted out most of Mad Maxine and the Hormone Highway (laughing all the while). I grabbed the index cards and pen, and Ed and I brainstormed every scene we could think up. I couldn't write fast enough.
Then we played around with the order, laying them out on the table, seeing which scenes we were missing.
Ah . . . that's the secret!
You Gotta Master Novel Structure
If you don't know novel structure and all its intricacies, you can't get very far. But if you understand what your ten key scenes are and where they go, you can get those locked in and layer your next set of scenes.
When you know exactly what kind of scene is needed at the midpoint, or the dark night moment, or the pinch points, you know what scenes to come up with for solid structure.
When you know all about the transformational character journey and the steps to set up your protagonist (and other characters) and what that arc looks like from start to finish, it's a piece of cake.
When you understand how to identify and tap into your themes, then flesh them out in your story for emotional impact, you bring depth and power to your novel.
This, and so much more, is what plotting mastery is all about.
Wouldn't you like to be able to sit down at your desk, anytime you are ready to dig into writing a novel, with only a spark of a great idea, and in a few days (or less) have your whole novel plotted out to perfection?
You can do it. It's not that hard when you have a backhoe instead of a bent teaspoon.
If you really want to write terrific novels, get serious about mastery. Like anything else, you have to make the time. And I know full well how easy it is to get distracted. That's why I've dreamed for years of holding Plotting Madness boot camps.
Why a Boot Camp?
Because: no distractions!
You arrive at the house, check in, meet and hang with your crew for the next three days, then, right after a gourmet breakfast and lots of great coffee, it's time to get to work.
In a small group setting (10-15) we get out the backhoe and start digging.
At my plotting boot camps, we go deep into concept and premise (you should never waste your time writing a novel if your concept is boring and weak). We nail those four corner pillars, then craft the layer of the first ten essential scenes.
Everyone helps with brainstorming and plotting all the projects so that, by the end of the boot camp, if you put it all to paper (or computer), you'll leave with a complete novel outline that will have you jazzed to start writing.
Come to Plotting Madness! Space is limited, and we have one room left in the house, but also are taking day attendees. If you arrange your own lodging, you can come for the full-day sessions. The cost? Only $300! That includes lunch (and lots of coffee and snacks).
We stay in a gorgeous house in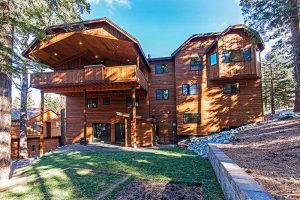 (Sept. 23-26), and you get gourmet breakfast, lunch, snacks and desserts. Enjoy the hot tub and cozy up to one of the fireplaces. Stay extra days for vacation! (you pay per night for your room), and consider attending the Self-Publishing Boot Camp and the Scene Structure Boot Camp! Lots of places to sit and write and plot.
For more info, click HERE and read the details.
Don't delay. Time is of the essence and space is limited!
Throw that spoon out and come join us in beautiful South Lake Tahoe, CA.