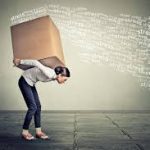 I critique a lot of first chapters of novels. Having written twenty novels, I can attest to how difficult it is to craft those openings scenes. So much has to be included to set up the world of the characters, the premise, the tone and writing style, and the opening situation the protagonist is in. Yet, so much has to be left out in order to avoid backstory and info dumps that stall action and pacing.
It takes a lot of time and effort to master opening scenes.
These scenes are some of the most critical ones in your novel, so it behooves me to share what I wrote in a post a couple of years back. And I would like to encourage you to take advantage of my special discounted price on my fifty-page critique.
I do dozens of fifty-page critiques every year. I don't know the exact count, but it's what I encourage writers to start with when requesting help with their WIP (whether partially done or completed).
Why fifty and not one hundred? Why not twenty pages?
Fifty pages seems to be just the right number to get a feel for all those important elements.
We spent months awhile back looking at first pages and all that's needed on those pages. If you missed those posts, do a search for first pages and you'll find them. My first-page checklist is handy to use, to help you see the needed elements that should be on your first page.
But that's just the first page.
So let me run down some of the things you need in those opening chapters.
While there is a whole lot more needed in the opening chapters, these are just some key ones that you need to be aware of.
Here's the thing: if you haven't written a lot of novels and gotten professional feedback to show you what you're missing or weak in, you may spend years pumping out drafts of novels and getting nowhere.
Just like many who do NaNo each year. It's a waste of time unless all you want to do is see if you can whip out 50,000 words.
But I'm hoping that you want to become a great writer and pen terrific books, whether fiction or nonfiction.
Get a Critique!
And so here's what I suggest. In addition to reading all your can (books, blog posts) and attending conferences and workshops and listening to podcasts, get a critique.
It helps so much to have someone point out to you your strengths and weaknesses. Sure, a critique is subjective, and you may not agree with everything said or recommended. And that's fine; it's your story. But I've found that writers who submit to a critique and apply what they're hearing make fast progress in their writing.
All these blog posts and charts and books and online courses I create for you are to help you fast track to success. So you don't waste years writing stuff that just isn't working and won't sell.
It doesn't matter if you've written a full draft or only a partial. If you have fifty double-spaced pages, consider this: it may be the best money spent in your writing journey. Because once you see what you need to work on, you can focus on that and ace it. If you don't, those flaws will be like heavy chains around your neck that you carry everywhere you go.
Take a look at some of the things I cover in my critiques. And BTW this is a great checklist (another one!) that you can download and print out. Use it on your own work or share it with critique partners.
You can submit your first fifty pages and pay HERE.
I know editors who charge $250 or more to critique just ten pages! For $395, I'll give you an intensive analysis of your first fifty pages, with attention paid to both your micro (word and sentence level) and macro (big-picture items) elements.
It may be some of the best money you spend on writing help this year. If you're uncertain that you're nailing your opening scenes, hire me! All you have to do is veer over to my critique website, fill out the form, upload your Word doc (send me about 55 pages plus a synopsis), and pay. Easy peasy!
Don't fret or wander confused. Let me help you nail those scenes. That will give you just what you need to move forward on your novel.