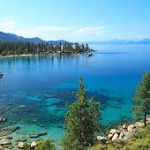 For the last five years, I've been teaching writing retreats in gorgeous South Lake Tahoe, CA. And each year I keep expanding. New retreats. More instuctors. More instruction!
My co-instructor, Catharine Bramkamp, and I offering writers a very special limited-time offer:
If you come to either two or all three of our Tahoe boot camps this fall, and you sign up before January 31, you will get HALF OFF your boot camp cost.
While every house we've rented has been drop-dead gorgeous, we've had our eye on this property for some years. In order to rent it, we need to get writers on board ASAP to commit to coming so we can pay for the house and lock it in.
Why is this house so special? Take a look! Consider how fun it will be to do a writing boot camp in this modern mansion with an indoor pool, spa, movie theater, and all those fireplaces!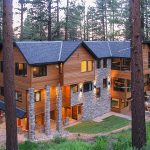 Think about it. You can get a pretty plain hotel room in South Lake Tahoe for that rate. Here, you not only get a gorgeous room in a mansion, you get full gourmet breakfast, lunch, snacks, wine, desserts and so much more. Did I mention the indoor pool and hot tub? A movie theater too?
If you want to bring a spouse (and/or any kids 10 and over) for an extra fee, we're great with that! We want you to make this your ideal, ultimate "write-cation"!
Here are the pertinent dates:
Plotting Madness Boot Camp: Arrive Sunday Sept. 22. Boot Camp runs Monday-Wednesday Sept. 23-25. Check-out Sept. 26. (But stay on for the next camps!) You must book all 4 nights for this boot camp.
Self-Publishing Boot Camp with Carla King: Arrive Thursday noon Sept. 26. Boot Camp starts that afternoon and runs through Saturday evening Sept. 28. You must book all 3 nights for this boot camp. Check-out Sunday Sept. 29.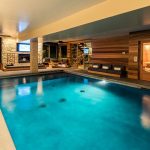 Scene Mastery Boot Camp: Arrive Sunday Sept. 29. Boot camp runs Monday-Wednesday Sept. 30 – Oct. 3. Check-out Thursday Oct. 4. You must book all 4 nights.
Remember: You can stay any number of extra nights you like! Spend some time enjoying Lake Tahoe. If you love to hike, this is the place and the best time of year!
NOTE: Payment for your room is due in full at time of reserving your space. If you cancel anytime after booking, you will not get a refund unless we can subsequently fill your space. All cancellations incur a $50 handling fee.
We will not secure the rental until we fill it, so if you book your room,please do NOT make any travel plans until we confirm we have the house rented.
The other boot camps we will be holding are in other gorgeous areas:
Nevada City, CA ~ May 5-8 (scene mastery)
Geyserville, CA (wine country) ~ June 9-12 (scene mastery)
Mendocino, CA ~ August 4-7 (plotting madness)
Carmel, CA ~ Nov.3-7 (scene mastery)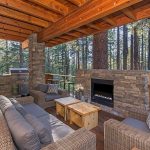 You can book your boot camps at our new event site, Writing for Life Workshops. Go ahead and reserve your spaces and pay, then contact us to discuss what nights you want to stay. We'll apply the boot camps discount to your room (and the room discount) and get you locked in.
If you want to read more about the boot camps, click HERE.
This discount offer is only good for Tahoe, and it's only good until Jan. 31. Space is limited. So work out your schedule and get signed up!
Hope to see you at one (or many!) of our 2019 boot camps!