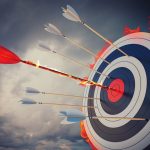 A few years back, I decided to create online video courses. Many writers had expressed interest in getting deep into topics that I had written blog posts (as well as an elaboration of my free email course on Amazon success, which you can take anytime, for free, by clicking on the link at the right).
Since I opened my online school, more than 1,000 writers have taken my courses! And I'm presently putting a new course together on emotion: a really intense, deep look at how to both show emotion in our characters and evoke emotion in our readers. I plan to launch that course this fall.
In order to encourage you to check out my courses, this month, July 2019, I'm doing something I have never done. I'm offering all my courses and course packages for HALF OFF. While you get to access these courses forever (or as long as the world and/or internet exist …), you would have to enroll in my school and pay for the courses in JULY using this coupon: JULYHALFOFF.
It only takes a minute to sign up. Go to my school (cslakin.teachable.com) and enroll by putting in your email and a password. That's all! Choose which course you want to take, go to pay, and type in the coupon. Easy peasy!
My courses on craft will walk you through a thorough step-by-step process to master novel structure. All courses are video modules that you take at your own pace, offering lifetime access, and numerous handouts and worksheets to aid you in your learning. Hey, and there is a 30-day money-back guarantee, so no risk! You can also preview for free a few of the modules (scroll down on the course pages for the curriculum and note the ones that are marked "preview").
Here are the courses currently available on Writing for Life Workshops:
The 10 Key Scenes That Frame Up Your Novel: This course, built on my highly touted Layer Your Novel book, lays out the time-tested basic story structure that most novels, plays, and movies follow.
International best-selling author Jerry Jenkins says this of Layer Your Novel: "I loved this book. There is so much here, yes, even for us pantsers—because in every novel manuscript there comes that point where we wish we were plotters. And as much as C. S. Lakin eschews winging it, her layering method actually allows for enough creativity and innovation that we get the best of both worlds."
This twelve-module course goes deep into the first layer of scenes you need to know. In addition, you'll learn all about the six stages of the protagonist's journey so you don't have to guess how to build a character arc! It's all laid out in clear, easy steps.
The 4 Foundational Pillars of Novel Structure: Before you can write a novel, you need to know how to build strong pillars. Drawn from my book The 12 Key Pillars of Novel Construction, this mini course walks you through the four essential corner pillars that support every great story: Protagonist with a Goal, Concept with a Kicker, Conflict with High Stakes, and Theme with a Heart. Nail these corner pillars before you go any further in plotting your novel!
Targeting Genre for Big Sales: Writers often don't realize how important genre is when it comes to selling success. Instead of writing a novel and hoping it will "fit in somewhere," learn how to target genre for success. You'll learn the tips and tricks to success on Amazon, the top-selling site for authors, as well as how to deconstruct novels in your genre. In addition, you'll be shown step by step how to drill into Amazon to find the right niche genre for your novel—one that will give you the best chance of discoverability and success.
10 Easy but Essential Self-Editing Tips: This short course is packed full of great tips on how to self-edit. Writers need to learn to be brutal self-editors in order to write concisely and clearly. These ten tips are easy but will make a huge difference in your writing if you apply them!
How to Make a Great Living as an Editor: This course is for anyone interested in turning an editing business into a global enterprise. This is not a course that teaches how to become an editor or start a freelance editing business. Rather, it's for editors at any level of experience to learn how to make a great living doing what they love by breaking out of the freelancing mentality and discovering what unique offerings they can bring to their business and name branding.
I hope you'll take advantage of this special monthlong deal! Remember: if you sign up and then decide you don't like the course or you're not getting anything useful out of it, you can ask for (and get) a full refund. So what are you waiting for? Enroll HERE!
More Online Courses Half Off!
My good friend and writing instructor Beth Barany is also offering all her courses and packages for half off in July! She has an excellent assortment of classes to help writers : creating characters, branding, book launches, how to get book reviews, story structure, deep POV, and more!
Just go to her online school HERE  and enroll in a course, then apply coupon code VENTE2019 to get the discount.
All our courses and packages for the entire month of July are half off. Remember: you only have to sign up and pay in July. You get lifetime access to these courses and all the videos and handouts and worksheets. Watch the videos over and over again. There is no required starting date, so if you don't have time to start taking these courses in July, no worries. Once enrolled, you are good to go anytime!
Don't miss this unique offer to pack your writer's toolbox full of great writing and marketing skills. Challenge yourself to become the best writer you can be!