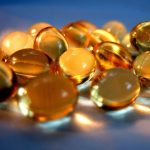 We've been looking at scene structure for a couple of months now. My aim is to help you nail this so you'll never write a weak scene ever again. So in this post we're going to talk about capsules. If you wrap your mind around this concept, you'll be way ahead of the game.
The best scenes are enclosed in capsules of time. What does that mean? That you begin your scene in a specific, clearly identified moment in time and you move forward some "screen time" minutes, then end.
Picture a movie scene. With most scenes, unless it includes a flashback or some creative device, you are watching real time action. A character gets out of his car, runs across the highway, scoops up the terrified dog, runs back to his car, throws the dog into the backseat, then gets into his seat, shuts the door, and heaves a big sigh.
That might be a complete movie scene segment. Maybe it takes thirty seconds to watch from beginning to end. If the director wanted to heighten the tension more (for a specific reason), that scene might take two minutes to watch, with viewers biting every nail to the nub in fear for that dog's life. Continue Reading…