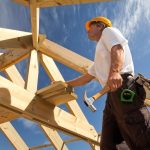 Here's the truth about missing things. Sometimes we have no clue what we're missing. Something's just not right. We feel a bit perplexed because we know something's off but we have no idea how to identify what it is.
I'm talking about our writing, in particular. Though, we might feel this same way in other endeavors—building a piece of furniture, painting a picture, composing a song, decorating our living room.
Have you ever had that niggling feeling that you just haven't nailed it?
This is a very common feeling among writers. There's nothing less helpful that giving a friend a chapter you've written and he tells you it's pretty good. But you can tell by the tone of his voice (or email) or the look on his face that he wasn't all that moved by what he read.
And it only confirms your sneaky suspicion—you already knew, in your soul, that the writing wasn't spot-on. Continue Reading…