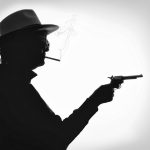 I've been studying thrillers because I'm about to write a thriller series. Even though I've written a couple of novels with thriller elements, I want to nail this genre. I want my novels in this series to fit right up there with best-selling authors.
And that has involved a lot of work. I spent a bunch of money flying to NY to attend Thrillerfest (and I'm so glad I did!). I took a masters class, and all-day ATF workshop (the highlight of the week!), I met with and shmoozed with best-selling authors. I listened to panel discussions. And so much more.
In addition, I've been doing hours of research online. I've made phone appointments to talk with experts (FBI, ATF, park rangers, lightning experts, etc.). I am heading up to Seattle to scout locations and meet with local ATF special agents and park rangers in Mt. Rainier.
Yes, I take my writing seriously, and that means I do my homework. Before I wrote my latest novel in my Western series, I went to Wyoming to get a feel for Laramie, the state penitentiary, and the environs. I also went to many museums, dug into newspaper archives, and read passages from books that I couldn't check out and had been written decades ago that shed light on the 1870s (the decade in which my series is set). Continue Reading…