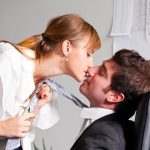 This week (and for over some additional weeks) I'm going to show you how you can layer those next ten scenes in a romance novel. Maybe you don't write romance, but don't navigate away. There are some key elements to structuring romance novels that you may want to incorporate in your fantasy novel or thriller.
Many popular movies of various genres have that "romance" engine as a subplot (see last week's post on how to layer in subplots). Ones that come to mind are Outbreak, Armageddon, Speed, Star Wars, and on the list goes.
In other words, don't pooh-pooh romance. Real life includes romance, and many novels can benefit by a romance component. And hey, more than 50 percent of all ebook sales are romance novels. Just sayin' . . .
What's Different about the Romance Journey
We looked at one method last week that showed you how you can build on your ten foundational scenes by layering with your key subplot. And you can use that method with a romance novel or any other genre, I believe.
But there are some important things to understand about romance novels—the primary thing being the romance story engine. Continue Reading…