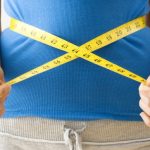 You may have heard of pinch points. Or not. I'm going to take a look at these key markers in a novel because I'm working up to introduce you to my 10-20-30 Scene Builder concept I've been putting together.
Because constructing a solid novel is daunting and difficult, having a kind of road map that shows the way makes the difference between arriving at your destination and ending up stuck in a bog in the middle of nowhere.
I see way too many manuscripts with noses sticking up from the muck and no handy tow truck nearby to pull them out. Sometimes it's better to let them sink down to oblivion.
How much better to follow that road map!
Ever Resisting Structure
Last week we looked at the midpoint. That's a fairly easy concept to nail, right? On a map, it would be, well, the midpoint. The very middle of journey from A to Z.
But what the heck are pinch points? Do you need them? Where do they go in a novel and what's their purpose? Continue Reading…