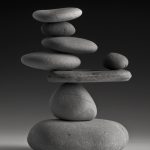 I'm sharing a guest post I wrote some months back for Jerry Jenkins (Here's the link to the original post, if you'd like to check it out and read some of the comments). Few fiction writers consider the actual process of writing a scene, and I've never found anything written on this topic that breaks down the process into steps. So I hope you benefit from this!
If you've attempted writing a novel, you know how complex the process is. Writers have to not only come up with a great premise and engaging characters, along with high stakes, and themes, and meaningful conflict that pushes the protagonist toward his visible goal for the story, they also have to master the crafting of the scene.
Writing a perfect scene is a whole lot harder than some people think. Many writers, sitting down to work on their novel for the day, spend a moment or two thinking up some idea for a scene that will fit nicely in their story. Little regard is given to the overall purpose of that scene or in choosing setting and developments that will advance and complicate the plot in an impacting way.
While a checklist is helpful in analyzing the components and structure of a scene, it doesn't address the process. Continue Reading…