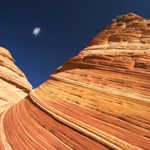 Last year I spent some months talking about layering scenes. As time goes on, I see how few writers—especially aspiring novelists—have any clue how to organize their scenes. They brainstorm their scene ideas once they've settled on a premise of sorts, and then they just start writing from scene one.
The result is usually disastrous.
While we read books from page 1 to the end, that is not the best way to lay out a novel. In fact, it's probably the worst way.
Novels need to be built like houses. You don't build a house by framing up a door, sticking the door in the doorway, then entering into . . . nothing. You don't build in a linear direction, from front to back. And even though you do build vertically, from the ground up, there's the issue of framework.
You have to build off your concrete slab or perimeter foundation first with a framework. If you're building a house, that framework will consist of wood studs and posts hammered together according to your blueprint. Walls are built with studs at specific spacing, and the spaces for doors and windows are framed in with headers and supporting studs on the sides and where the sills will go. Continue Reading…