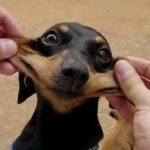 Last week we took a look at the first pinch point—that moment in your story that comes after the hero's goal is set and before the midpoint appears (in which the character has some important choices to make about the tough obstacles he's facing).
Pinch points are mostly about the opposition. If the first pinch point reveals the strength of the opposition, the second one showcases the full force of it. If your character faces the edge of a hurricane at sea at the first pinch point, showing him what he's truly up against, the second pinch point is going to be the battle for survival with the full brunt of the storm.
This isn't the climax, but it's building up to it. It's preparing the stage for the final attack or onslaught or challenge your character will have to take.
As I said in last week's post, I cringe when I have to do math and force my story into something like "the second pinch point comes 5/8ths into the story, at the 62% mark, exactly between the middle of the story and the second plot point—the middle of the third act." Continue Reading…