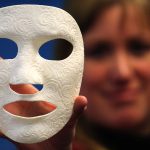 What makes great novels great, more than any other thing, is great characters. And while there are no simple instructions on how to craft a terrific cast of characters, novelists can learn from and benefit by a study of archetypal roles.
In my book The 12 Key Pillars of Novel Construction, I speak at length about the general types of characters we populate our novels with: allies, antagonists, nemeses, romance characters. It's important to understand both the need for these types of characters and the parts they play in novel structure.
But let's go beyond these basics to a deeper exploration of character. When we take a look at archetypes, we're able to get into our characters' and readers' psyches.
Why is this a good thing? Because on a subliminal or subconscious level, we well know these types of characters or people. And since motivation is everything when it comes to character, understanding archetypes gives us insight into specific motivation. Continue Reading…