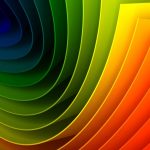 We've looked at plot twists these last couple of weeks because they are so useful to have in novels. Regardless of the genre you're writing in, a great plot twist can strengthen your story and make it much more exciting than if you don't have any.
Warning: this is a long, meaty post, but I'm going deep into one way you might layer your next ten scenes over your ten foundational scenes. You might want to settle in with a bowl of popcorn and a latte for this one.
Two of the ten foundational scenes in your novel should be some kind of twist. If you haven't downloaded the chart showing the first ten scenes of my 10-20-30 scene builder method, get yours here. We've discussed those ten scene types—some in more depth than others—but I hope you now have a good feel for what they are and how and why they work in your story.
While you can build off those ten key scenes in a multitude of directions—and that's what my next few Monday posts will be demonstrating—to ensure you have a strong foundation for your story, it's best to work on those first ten. Continue Reading…