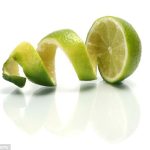 You now have the first ten key scene types presented to you. If you missed the last few Monday posts introducing my 10-20-30 scene builder concept, catch up. These are the ten basic scenes with which you can lay a foundation for most any novel.
Last week I gave you your new chart that has the ten foundational scenes listed and the approximate position they take up in your story. Print it out; use it. You can't go wrong if you start with these ten scenes when laying out your novel.
I say "approximate" because every novel is a bit different, and while I'm a stickler for structural rules, I also wholly believe you need flexibility and room for originality. My novels often veer into crazy when it comes to structure, but I make sure those foundational scenes and events are in there.
One person wrote and asked me why I didn't have Turning Point #2 (the 25% mark where the goal is established for the protagonist) as one of the ten key scenes. Reason: that turning point isn't necessarily one specific scene. It marks the place in the story when the protagonist has the goal fixed. But that situation might be the result of a few scenes in that section of a novel. Again, allow for flexibility. This is just a frame for your story.
Shape Can Vary, but You Need Strong Framework
Some of my novels' shapes may look a bit wonky, like houses with strange extensions poking out of the second floor or an unusual alcove off the roof, but I keep within those "building codes" that will ensure my structure will stand up to the hard winds of scrutiny and the ravages of time. Continue Reading…