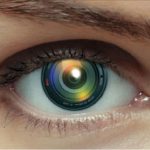 Part of fast-tracking to success lies in writing novels that readers can quickly sink their teeth into. That usually means getting quickly into story and characters in a visual, active way.
In other words, starting scenes with pages of explanation and narrative are a kiss of death for novels these days. Our society is entrenched in movies, TV shows, video games, and dynamic apps for all our devices. All this has influenced (contaminated?) the reader experience.
Readers today expect our novels to read like movies. They want to get right into a character's POV, right into action, become immersed in worlds without delay.
If you've been writing novels for any length of time, you've probably heard the golden rule: Show, don't tell. I have numerous blog posts on this topic, to help writers get what this is all about.
Here are some of the posts. If you have any question about what it means to show instead of tell, it would be well worth your while to read (or reread) these. Way too many aspiring novelists commit this fatal flaw, and as a result, their novels suffer. Continue Reading…