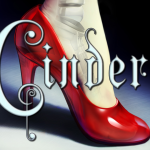 This week, in our examination of first pages of best-selling novels, we're taking a look at a best-selling teen fantasy novel by Marissa Meyer called Cinder. We're using my first-page checklist to go through each author's first page to see why and how it effectively draws the reader quickly into the story. While novels don't have to have every one of these checklist elements on the first page, usually the more they do have, the stronger the opening.
Regardless of genre, all novels need to start off with a bang, and readers open to a first page with a sense of anticipation, hoping the author will deliver on the promise of an exciting beginning.
Sadly, way too many novels begin slowly, with excessive narrative, summary, backstory, and explanation. While this was a common practice and acceptable decades ago, readers today want to be immediately immersed in the present action. The challenge for novelists is to find ways to bring to life a scene rich with sensory detail and introduce a compelling character (usually the protagonist) that readers will be intrigued by all on the first page.
A tall order? Sure. But is it really necessary to get all that on the first page (and without all that explaining and narrative)? Maybe you have the patience to read two or three or ten pages of a novel before it "really gets underway."
Unfortunately, a lot of people don't. A whole lot of readers (sorry, including me) will opt to stop reading if the first page doesn't engage them. Maybe they'll give a favorite author the benefit of the doubt and read more pages than usual if they're struggling through a slugging opening. I've even read an entire novel on occasion that I didn't particularly like just because of my "loyalty" to an author.
I don't feel like doing that anymore though. My time is too precious to be wasting time reading boring novels. Sorry, just being honest here. Continue Reading…