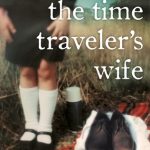 This week, in our examination of first pages of best-selling novels, we're taking a look at Audrey Niffenegger's very creative and complex novel The Time Traveler's Wife. This novel has been called a romance, a magical realism novel, fantasy. It's a hybrid of many genre elements, and while that often poses a big problem for targeting a reading market, the strong premise and clever structure transcend the usual barriers to drawing in readers.
We're using my first-page checklist to go through the author's first page to see why it effectively draws the reader quickly into the story. While novels don't have to have every one of these checklist elements on the first page, usually the more they do have, the stronger the opening.
Of course, the plot and premise of a novel is going to come into play here. Genre also influences what kind of opening scene will work best for a story. While there are a lot of ways an author might begin, regardless of genre, plot, and premise, opening pages need to grab readers' attention and keep them reading.
Niffenegger breaks some of the "rules" of opening scenes, as do many big-selling best sellers. As you may have noticed in this series so far, this seems common. Those opening pages are crafted creatively to draw readers quickly into the story situation, full of mystery and/or conflict. She spent five years writing this novel, and, not surprisingly, she wrote the scenes out of order, beginning with the ending. This kind of story lends itself to being written that way!
Similar to Gone Girl, this novel alternates between two characters' points of view—those of husband and wife, in first person—giving readers a close personal look at dual protagonists and their core needs and inner conflict. The result is a heavy emotional ride, and in this novel the circumstance of Henry's condition is the source of all emotion, conflict, and plot development. Continue Reading…