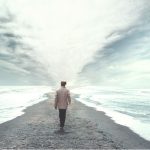 If you don't master showing and evoking emotion in your fiction, you fail as a writer. It's as simple as that.
Emotional mastery is essential for fiction writers. Yet, there is hardly any instruction on the topic. A book or two. A blog post here and there. But nothing extensively dealing with two critical skills fiction writers MUST master: how to effectively show emotion in characters and how to powerfully evoke emotion in readers.
This is not easy to learn. Few writers excel in these skills. But those who do—who show and evoke emotion masterfully—write moving stories that are timeless and long remembered.
Think about some of the books you read years ago that have lingered long in your soul. Stories like To Kill a Mockingbird or Gone with the Wind. You know the stories you love and why you love them. They moved you. They changed you. They may have even rocked your world. Continue Reading…