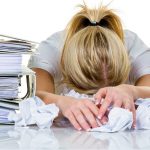 There is so much to know about crafting a solid plot.
If you've been following my blog awhile and studying The Writer's Toolbox books on novel craft, you know this to be true.
Whether you're trying to write your first novel or you've written a dozen, plotting is always challenging.
But that doesn't mean it gets easier.
If you keep trying to dig holes with a teaspoon in hard-packed ground, it doesn't matter how many years you've been at it. It isn't going to get easier unless you dig smarter. Continue Reading…