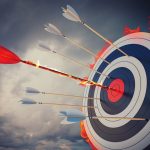 My brand-new comprehensive course, Targeting Genre for Big Sales, is getting great response. Authors have been writing me and sharing their successes: big sales, hitting the tops of the search results and Amazon best-seller lists.
What I teach in my course is not a mystery or anything complicated. But it's a compilation and distillation of years of experimentation and suffering disappointing results from numerous marketing approaches.
What I learned goes against what most authors are taught: that they need to put the most effort into building their author platform.
I'll just say this: all the author platform in the world will get you nowhere if you don't know how to target genre and target Amazon in a smart way. You can write a terrific book and never, ever sell more than a handful of copies if you don't know how to optimize for big sales.
In my course I teach you everything I know about selling big on Amazon, the world's largest bookseller. Continue Reading…