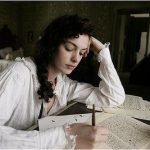 Here are some excerpts from my new book, The Memoir Workbook. If you've thought about writing a memoir (which is hugely popular these days), it's helpful to ask some questions before you get started.
As with any book, it's helpful to put together an outline of what you plan to write about. But before you can get to that point in the writing process, you need to understand how to tell a powerful, moving story and what thwarts that attempt.
And most importantly, you need to ask questions.
Creating a structure for your memoir is not about reinventing the wheel. You can and should base your structure off of memoirs that have already been written, though you may feel the best structure for your memoir is a unique one. Regardless, before you dig into telling your story, do your homework. Read memoirs that sound as if they might be similar to yours.
Think about the tone of your story. Will it be humorous? Snarky? Dead serious? Intense? A mixture of all these? Continue Reading…