Are you serious about writing great books? About becoming a successful author?
I believe anyone can write a terrific book if provided with the right instruction, along with a heap of encouragement and honest feedback.
Get the professional help you need right here
I offer a unique copyediting and critique service you won't find anywhere else.
As a best-selling author of more than 20 novels and 10 nonfiction books, I bring my extensive writing background into my edits and critiques.
My writing instruction via my workshops, blog, and books have helped countless writers become successful authors.
I come highly recommended by numerous literary agents and small publishers.
I do more than 200 critiques a year for authors around the world.
Publishing a book without first getting a professional critique is risky
Why risk wasting years of your life guessing if your book is best-selling material?
A critique of your outline, rough draft, or polished manuscript is hands down the best investment you can make.
Hire an editor who knows what it takes to write a great book
Most copyeditors are proficient at correcting grammar and spelling, but few understand novel structure or how to put together a stellar nonfiction book.
If you're serious about becoming the best writer you can be, I can help!
You'll get:
Affordable rates
Personal attention
Timely turnaround
I have helped countless writers top the best-seller lists
I've watched writers with train wrecks for novels and a head full of confusion transform into confident, skilled authors with a backlist of books that have garnered high praise and sold in the thousands.
Sure, it takes work. Diligence, study, humility, application. Is it worth it? If you love writing and want your stories to reach the hearts of readers, you'll say yes.
But going it alone means taking the hard road.
I want to help you be the writer you dream of being 
Through my blog and my writing craft books in The Writer's Toolbox Series, you can learn just about everything you need to know about writing a strong, compelling story that will thrill readers.
But to fast-track your dream to be that great author, nothing beats getting personal attention. One-on-one coaching. Someone to delve into the heart of your story and help you fashion it into the masterpiece you envision.

Go beyond the edit. Hire me!  If you'd like to chat with me via phone or Skype to discuss your project, schedule an appointment with me.
How about giving this writing coach idea a spin? You don't need to go all-in with a huge commitment. Try it out, take a chance, push past your fear or hesitation or doubt.
You can also pay for one hour of my time to edit and/or critique the first  pages of your book.
I'm available for private consultations by the hour. If you're brainstorming a project or need advice on marketing, contact me to set up an initial phone conversation. I charge $150 an hour, and we can set up a regular weekly time to talk if you need further help. For best results, have me critique your scene outline or a story summary first, and provide a list of concerns you'd like me to pay special attention to.
---
Critique includes:
My overall assessment of your manuscript will address plot and character development strengths and weaknesses. I will point out areas where improvement is needed and offer general suggestions.
This is an annotated, in-depth look at all your major components
My specialty is fiction, but I critique nonfiction manuscripts as well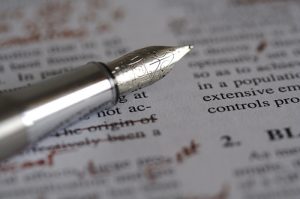 .
If you are not sure you would like a full manuscript critique, consider having just the first ten to fifty pages critiqued, to get a feel for what type of feedback you will receive. You can learn all about my critique process and costs at my critique website Critique My Manuscript.
Editing Services:
My preference when editing your manuscript is to do a twofold service: first a content edit (which is basically a copyedit), followed by a proofread (after final changes are made by the author).
A Basic Proofread Addresses:
Spelling, grammar, and punctuation errors
Incorrectly structured sentences
Letter, sentence, and paragraph spacing
Misspelled words
Manuscript formatting
Typographical errors
A Content Edit Addresses:
Passive voice or weak construction
Conflict/tension
Descriptions and narrative
Inconsistencies and repetition
Pacing
Clunky or unclear passages
Plot issues
Point-of-view problems
Poor word choice
Showing vs. telling
Awkward, stiff, or inappropriate dialogue
Redundancies
Sentence clarity/structure
How Long Will It Take?
Figure about 2-3 weeks turnaround for the content edit and 1-2 weeks for the proofread. It's best if you can plan ahead and get on my calendar so you will have your editing lined up in advance. Please note I often book a month ahead for full manuscript critiques.
Format and Payment
I accept electronic submissions only. Please ensure that all work is formatted in Times New Roman 12-point font and double-spaced. Work should be sent as an e-mail attachment in Microsoft Word format. Electronic submissions are edited with the Microsoft Word® Track Changes feature. All changes or suggestions within the document are marked in color for easy recognition.
Track Changes allows you to accept or reject any suggested changes. I provide authors with both a marked-up version of their manuscript as well as a clean copy that has all the corrections and formatting changes incorporated in the document. 
Once services are contracted, an estimated 50% of payment is due at the start of the editing work. The balance will be due at completion. Critiques are charged by the page (see my critique site for more information), and all editing services are charged by the hour.
Please contact me directly for rates and for all other pertinent information.
Let me help your writing dreams come true!
Contact me here to get started on your road to success