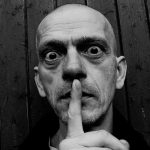 Today's guest post is by international best-selling author Jerry B. Jenkins. Many know him as the coauthor of the Left Behind series, but Jerry has written more than 100 novels, and I'm honored to have him share his expertise and insights with Live Write Thrive readers:
Magicians are not to reveal their secrets. No such code exists among novelists, so allow me to let out of the bag our two deep dark secrets:
1. Neither the secrets, nor the novelists, are actually deep.
2. Neither the secrets, nor the novelists, are all that dark (with the exceptions of Mssrs. King and Koontz).
Before you assemble with pitchfork, table leg, and torch, I promise to reveal what can make you a high producer. What separates the actively selling storyteller from the dilettante is something you've suspected all along, and it's achievable.
You don't see me saying it's easy. If it were, everyone would be doing it. Neither did I say it was original. I'm just reinforcing it as one who's proved it.
With a few reasonable caveats—and I'll spell them out—you can become a highly productive novelist.
It comes down to how badly you want it. How badly do you want it? Continue Reading…