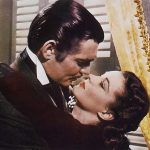 This month I'm launching my new online video course: Emotional Mastery for Fiction Writers.
Let me just share a tiny bit of what you'll learn in the more than six hours of intense instruction.
One of the most important emotional components of a novel or short story is the showing of emotion in a character. It's not easy to do well. Often writers cram in tons of body sensations and physical tells, hoping to get the emotion across. But that is overkill.
What's needed is masterful description of "showing emotion" in addition to revealing a character's thoughts.
Utilizing body language should be minimal, original, and targeted, for best effect.  Continue Reading…