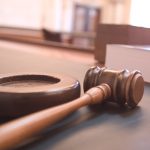 Today's post is part of a series on professionals sharing tips and expertise in order to help novelists convey accuracy in their fiction. If you are writing any scenes that include doctors, lawyers, investigators, or law enforcement officials, be sure to study these posts (and print them out for reference).
The following guest post is from novelist and attorney Rick Acker:
I've been writing legal thrillers for ten years and litigating for over twenty.  As you might guess, that means I get lots of questions about how to write legal scenes. Often I'm asked about how to make legal scenes accurate and effective. However, Dennis Kearney did a nice job last month explaining how to do things right when writing legal scenes. I'm here to help you spot things you may be doing wrong—probably because you saw someone else do them wrong in a book or on a TV or movie screen.
Here are the top ten most common mistakes I've seen, and I'll share my thoughts on them:  Continue Reading…