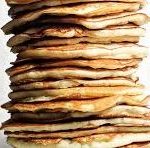 I'm not the only one who says that writing a novel is a difficult task. Even if you've written a dozen or more novels, it's still challenging. There is no easy formula . . . but there are some time-tested rules regarding story structure.
I've been writing about story structure for years on this blog, and I've probably written half a million words or more on the topic.
Let me pull some bits from earlier posts to share with you today, as preface to introducing you to my new online video course: The Ten Key Scenes That Frame Up Your Novel.
If you're like many fiction writers, you often have no clue if you are on the right track. If your characters are terrific. If your conflict and stakes are big and explosive. If your scenes are sturdily built and in the right places.
If you've been following my blog and reading my Writer's Toolbox books, you know that novel writing is complex and challenging.
And you really have to nail structure. Continue Reading…