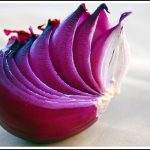 I've been writing novels and teaching novel structure for many years, but I've shied away from going into detailing what scenes should come where in a novel.
Why? Because there are countless books and blog posts that cover story structure, and a lot of great ones too, so, I figured, why should I add my two cents to the mix?
But the longer I thought about it, the more I realized I have some unique approaches and twists to the age-old question: "How do I write a great novel?"
By layering scenes—that's how.
I searched through titles and descriptions of dozens of writing craft books specific to structuring novels, and it hit me. None of these books talk about layering. Continue Reading…