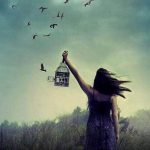 I want to take a look today at your inciting incident (since it's one of the ten key scenes you need to have in your first layer when plotting with my layering method.
Since I did a lot of posts on the ten key scenes you need to layer in first, I'm not going to go over all that. If you don't want to wait for my book Layer Your Novel to come out to start mastering your turning points and pinch points and midpoint and twists, jump into those posts and be sure to download my ten key scene chart.
While not every novel is going to follow this basic novel structure (and I'll be sharing some examples and how, if you are writing in certain genres, you can tweak this framework), I'd suggest you at least start by identifying, at very least, those basic key scenes.
Let's first consider the inciting incident. Every great novel is going to have something happen at the start of the book that sets up the premise. Most novels will have that inciting incident (or opportunity, or initial disturbance) that shifts the character's focus from their ordinary life or routine or opinion and gets them turning in a new direction.
This can be big or subtle. It may be one specific scene; it may take place over a few scenes. It all depends on your story. But it needs to be at the start of your novel.
This should answer this oft-asked question: Where should I start my story? Continue Reading…