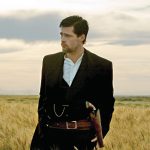 Character description is a crucial part of fiction, yet, it appears that few writers give it much attention. And that's a shame. What I'm hoping to emphasize in this long series on masterful writing is to drive home this truth: every word matters. (If you've missed the last two posts, start with this one here.)
While gushing in a first draft, we will often write the first things that come to mind, and those things are often cliché, boring, overused, and unimaginative. This is particularly seen in our descriptions of characters and setting.
If you need to write that way just to get your scene sketched in, that's fine. Just don't settle for sloppy or blah description because you think that's the best you can do. It's not.
I get the feeling, when reading some novels, that the writer just wants to "get it over with"—meaning, the description of whatever—as if the task were akin to enduring a dentist's probing for cavities. Continue Reading…