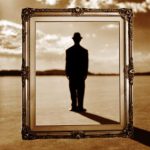 Let's jump right into this week's contribution to our look at the ten key scenes you need in your novel. We've been spending a lot of weeks delving into my 10-20-30 Scene Builder Concept, and we've looked at what those first ten scenes are that provide the framework for a solid story.
I also showed you how you can layer in the next ten scenes with a subplot or a romance plot. This layering of ten scenes can be done with any genre and any POV structure. Just know this: if you don't have your foundational scenes in place, and in the right place, your novel may collapse.
While every novel is different, notwithstanding genre, those that align closest to strong, expected, tried-and-true novel structure usually have the better story. Readers expect novels to follow a certain structure (though they may never realize it). It's what they're used to.
And times have changed, in that back in the day novels used to ramble for hundreds of pages with backstory and narrative. But that's not acceptable to today's readers, who are used to watching movies and TV shows. Continue Reading…