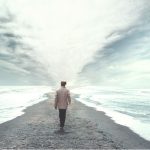 One of the biggest complaints I hear from literary agents is the manuscripts they read fail to move them.
They read terrific plots, steamy romance, and venture into creative sci-fi worlds and they feel nothing. Blah. Boring.
The stories are not engaging them. They are not responding emotionally.
That's a bad thing. And when your readers feel this way, when they dig into your novel, that's bad too.
But here's the thing: getting readers to not only feel something but feel complex emotions, specifically triggered by a writer, takes real talent on that writer's part. It takes mastery. Continue Reading…