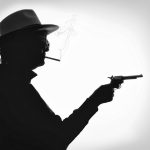 I hope that catchy title intrigues you. I'll explain.
I've launched my new online course Emotional Mastery for Fiction Writers, and it goes deep into both character and reader emotion.
One very important emotional aspect of a novel is character change. But I bet you haven't thought of change as a kind of death.
Author and writing instructor James Scott Bell says every scene should contain a death. What does he mean? He's not talking only about literal death, which might be the case in a suspense/thriller or murder mystery. He means we want our POV character to change by the end of every scene in some small or large way.
In that moment, something should have died: a dream, an opinion, a relationship, a hope, an assumption, a fear or worry … and so on.  Continue Reading…