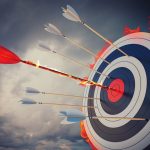 A few years back, I decided to create online video courses. Many writers had expressed interest in getting deep into topics that I had written blog posts (as well as an elaboration of my free email course on Amazon success, which you can take anytime, for free, by clicking on the link at the right).
Since I opened my online school, more than 1,000 writers have taken my courses! And I'm presently putting a new course together on emotion: a really intense, deep look at how to both show emotion in our characters and evoke emotion in our readers. I plan to launch that course this fall.
In order to encourage you to check out my courses, this month, July 2019, I'm doing something I have never done. I'm offering all my courses and course packages for HALF OFF. While you get to access these courses forever (or as long as the world and/or internet exist …), you would have to enroll in my school and pay for the courses in JULY using this coupon: JULYHALFOFF.
It only takes a minute to sign up. Go to my school (cslakin.teachable.com) and enroll by putting in your email and a password. That's all! Choose which course you want to take, go to pay, and type in the coupon. Easy peasy! Continue Reading…