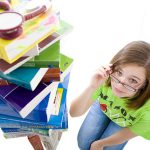 I never planned to write books on novel structure. Nor create online video courses to help teach writers how to craft a solid story.
But after years of blogging on novel writing, producing hundreds of blog posts on the topic, and editing hundreds of manuscripts, I realized writers needed more. Though there were (and are) hundreds of books teaching how to write a novel, I kept wondering why writers were having such a hard time crafting a solid story.
Sometimes too much information is just too much. You know what I mean? There is so much great info on the internet. There are so many terrific online courses and super helpful writing craft books. I hear from writers about their extensive libraries of books designed to teach them how to be great writers.
That's all good. I have a huge library too, and I buy books all the time. It makes me think of the Scripture in Ecclesiastes: "Of making many books there is no end, and much study is wearisome to the flesh" (12:12 NKJV). Continue Reading…