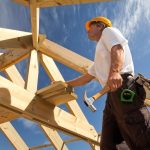 I'm launching my new online video course this month, so we've been taking a look at key elements novelists need to nail in order to construct a solid story. Whether you "pants it" or plot (see my recent post on that), your story concept has to be terrific to be worth not only your time (writing it) but also your reader's time (reading it).
How can you expect anyone to devote ten or more of their precious hours to reading your novel if the concept is blah? Not a nice thing to subject anyone to. I, for my part, don't want to waste anyone's time, and I certainly don't want my novels used to help put people to sleep (I've watched that malaise befall my husband many a night, but, thankfully, never when reading my novels).
I'm going to pull from a blog post I wrote a couple of years ago, when I was first gathering material for my upcoming (now published and very popular) book Layer Your Novel. I'm hoping you'll see the value of taking the time to work on your story concept to ensure it's a terrific one.
Be sure to check out my online course, too, if you want to master novel structure. Layering, starting with the ten key scenes, is the ticket. Believe me, I've seen many a novelist use this method to great success (and I hear a lot of praise for it week in and week out). Continue Reading…