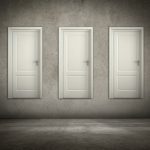 We've been looking at the downside to the three-act structure these last two weeks, and I've shared my thoughts on this.
Really, stories are basically a beginning, a middle, and an ending, and some writing instructors base their passion for the three-act structure on this. Meaning, since stories have a beginning, middle, and end, that must imply there are three acts.
You can use Aristotle's concept and translate your idea into three acts: What is the first act? How the story begins. What is the second act? The middle of the story (which includes the main crisis of the dominant plot). The third act is the climax of the story and the resolution. Okay, it's simplistic, but that's how many justify the use of the three-act structure.
Doesn't make sense to me. Continue Reading…