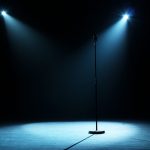 For this week's Throwback Thursday, we're looking at excerpts from past posts on Live Write Thrive that tie in with our exploration on scene structure.
From Just Enough Sensory Detail to Set the Stage:
To set the stage for a scene, You only need a few moments to show the reader where the new scene is taking place. But rather than use dull narrative, we've seen how powerful it is to filter the shot through your POV character's eyes. It's not only great to show scenes through your character's eyes but to use emotionally-packed descriptive words that can add power to your story. Sensory details work similarly.
A Tease before Establishing the Setting
Take a look at this Establishing Shot from the movie Jurassic Park written by Michael Crichton and directed by Steven Spielberg. Notice how Crichton uses an Extreme Close-Up to show minute detail, teasing the audience with the imagery shown in the opening moments. He then switches to a more traditional Establishing Shot to ground the locale for the start of the story. Continue Reading…