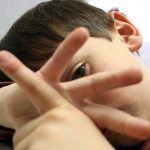 For this week's Throwback Thursday, we're looking at excerpts from past posts on Live Write Thrive that tie in with our exploration on scene structure.
From The #1 Objective for Your Novel:
So . . . what is the number one objective in writing your novel? (Drum roll . . .)
To elicit emotion.
Not any one specific emotion, but some emotion.
And you should have an idea of what kind of emotion you'd like to incite in your reader. But that's your aim—to move your reader. Continue Reading…