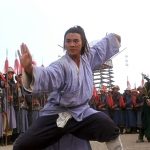 When you worry if what you're writing will be "good enough," here are some tips to help your brain change the self-talk:
Don't wait for conditions to be perfect to get into your writing. Accept that whatever you write will never be perfect. Go for "complete." Finish a scene or chapter. Let yourself feel the satisfaction of completion even while knowing your writing may need more work.
Instead of focusing on the finished product, try adopting the five steps of design thinking: discovery, interpretation, ideation, experimentation, and evolution.
I can't emphasize enough how important it is to enjoy the journey. "Life is a journey, not a destination." This is a saying that is hard for perfectionists to embrace. But if you are thinking only of the impossible destination, you won't experience the joy of the process. You will hate your writing time, and then you'll ask yourself: Why am I even writing in the first place? Continue Reading…