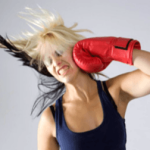 I've perhaps saved the biggest issue for last, for, honestly, we are our own worst enemies, and I believe self-sabotage, more than anything else, keeps us from being super-productive writers.
We've taken a look at a lot of attitude topics and discussed ways to think positively, boost ourselves with uplifting self-talk, and use mental hacks to adjust our attitudes.
But even if you correct all your bad habits, optimize your writing time, and adjust your schedule to fit your biology, if you have a tendency to self-sabotage, all your good effort may be for naught.
So we're going to take a look at some of the reasons and ways we self-sabotage and consider some remedies to help us thwart those destructive attitudes and behaviors. Continue Reading…