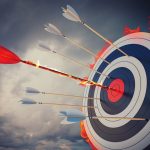 Face it: with more than 4,000 new ebooks published daily, the chance that your novel will sell big is slim.
99% of self-published novels never sell more than a handful of copies.
Despite extensive marketing and promotion efforts, most authors still fail to get discovered, resulting in frustration and heartache. There is nothing more disappointing for an author than to write a terrific novel and watch it flop.
Few sales. Few reviews. A handful of new fans. All those months of hard work writing a stellar novel . . . and zilch returns.
Why is it that some authors' books skyrocket up the best-seller lists, when their books are comparable to yours—often even worse? Continue Reading…