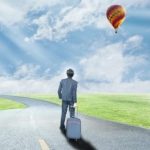 I find it curious that when I do a Google search for theme in fiction or novels, it's hard to find blog posts or articles on the topic. I wonder why that is. Theme is such an important element of story, regardless of medium. Even visual arts, such as paintings or sculture, tell a story and often center on some theme.
I feel theme is so crucial to a great story that I chose it as one of the four corner pillars of novel construction. And while some novelists may argue that the genre they write in really doesn't require themes (suspense/thriller, mystery, for example), for a deeper, richer story, themes are the ticket.
To get to the heart of the themes for your story, ask yourself questions:
Why I am passionate about this plot I've come up with?
What issues speak to my heart or upset me?
How can I have my characters embody these opinions or passions?
What kinds of conflicts in values, morals, beliefs, and ideas can my characters have that will enhance my premise?