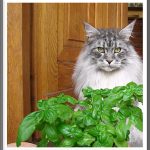 I imagine this post is bound to draw some criticism, but bring it on!
Maybe it's just me, but when I read pithy statements from famous authors that are hailed as sage advice, I often scratch my head. Based on my experience as an author, sometimes the savvy advice is more rosemary or thyme than sage.
This silly analogy makes me think of spices, which leads me to think how everyone's tastes are different. You may love cumin in your chili (I do), but a friend of mine says it tastes like dust and she can't stand it.
So what's my point about sage advice? That just because some really famous author said it, doesn't mean it really applies to you. What works as gospel for one writer may be madness for another.
So it may be wise to take such advice with a grain of salt (unless you don't like salt—so maybe that expression doesn't make a whole lot of sense in this context). For you, maybe that great advice is just plain wrong.