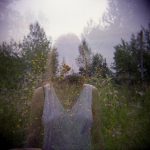 Today's guest post is by author Cari Bennette:
In the pursuit of their writing careers, many writers disregard the option of ghostwriting because it may seem to offer less status or nobility than other forms of writing. In fact, ghostwriting can be a serious and inspiring profession with many benefits.
What about the Fame?
Many aspiring writers dream of the day they see their name on the cover of a book. Though certainly an attainable dream for anyone with the courage and stubbornness to stick it out, many published writers can tell you that getting published can be a long and hard slog through uncertain terrain. The writer Anne Lamott advises her students that "the odds of their getting published and of it bringing them financial security, peace of mind, and even joy are probably not that great. Ruin, hysteria, bad skin, unsightly tics, ugly financial problems, maybe, but probably not peace of mind." Continue Reading…