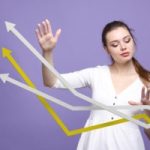 Last week I shared three ways you can successfully grow your audience. This is a big concern for writers. I believe discoverability is the #1 word for authors. Our books are vying for the attention of readers in a sea of millions of other books. To grow your audience, you first have to have readers find you.
While word of mouth is great and often the best way for a book to rise in the ranks and get noticed by readers, we writers can't spend all our time spreading the word (or convincing others to do so) about our books.
Some hope their publisher will do this for them, but we all know that's really not going to happen. If you're a big-selling author, your publisher will throw some money at your publicity. But at that point, it's probably not needed all that much.
Just know that you can't expect your publisher to grow your audience for you. I know a number of authors who want desperately to get picked up by a traditional publisher for the reason they don't want to deal with marketing. Oh to be back in the day when publishers truly promoted their authors with paid ads and book-signing tours. Continue Reading…