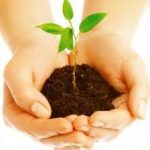 Many writers expressed in the survey I sent out last year that learning how to grow their audience topped their concerns. With the hundreds of thousands of books published each year (some estimate more than one million), authors have reason to be concerned.
I've addressed this discoverability issue head on in my blog posts, my free Amazon success email course, and in my Targeting Genre for Big Sales course.
This is a very personal issue for me because, once I got published, I thought my novels would jettison to the top of the best-seller lists. From all the great reviews and comments from agents and publishers and readers, I was confident I would see sales of millions of copies of my novels. Silly me.
I didn't know then what I know now. Continue Reading…