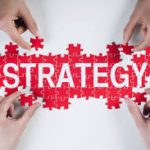 I don't know about you, but somehow I lost about six months. Last time I checked, it was June or July. Now we're facing down 2017. Yikes!
Did the time get away from you too?
I've been thinking hard about what topics to delve into on Live Write Thrive next year. I launched this blog in January of 2012, and in five years I've covered a gazillion topics. But certain topics keep rising to the surface of readers' comments and responses to my question: What do you need? What information will help you become the writer you want to be and see the success you dream of?
I would love it if you shared in the comments just what you are struggling with and what would help you in your writing journey.
I created a survey earlier this year, and I've had hundreds of responses (I still haven't gotten through them all!). But I saw some concerns repeated by many, and I'll be addressing those both on my blog and in my newsletter blasts in 2017. One topic in particular I'm excited to expound on is productivity.
Which brings me back to this concept of lost time. I believe we all struggle with time management. Maybe time is speeding up and we just don't know it. But whether it is or not, life is faster paced than it was even five years ago, we have more demands on our time than ever, and we are more distracted than ever (mostly because of the tech that is practically attached to our umbilical cords). Continue Reading…