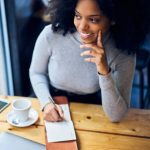 Here are some excerpts from my new book, The Memoir Workbook. If you've thought about writing a memoir (which is hugely popular these days), consider these things before you get started.
When we tell our stories, we want to tell the truth. This can be challenging in two ways.
First, it can be painful to dig into our memories and hearts and face our fears and failures, yet being brutally honest is what will cause readers to not only empathize but draw inspiration and courage for their own situation.
Second, we don't want to hurt others who may be the culprits of pain in our stories.
Third, we don't want to open ourselves up to a lawsuit.
So how do you tell the truth yet protect your own heart and not end up with a libel suit for defaming someone? Or turning friends into enemies? These are all important considerations (and some I'll get into in upcoming posts).